Discover How You Think
& Identify Your Unique Personal Opportunities
My Next Step gives you tools to help you make powerful life choices.
Take Your Next Step
Make sound and relevant decisions with big impact
Live a simpler, easier and more dynamic life.
MAKE ACCURATE DECISIONS
For Your Studies and Your Career
Your choices determine your future
Choose well to live a productive and fruitful life.
There's a leader in all of us
Feel inspired and capable in your field.
KNOW WHAT YOU ENJOY
Learn About Your 8 Dimensions
Your brain is full of beautiful patterns.
Here Are Some Of The Ways We Help Can You:
Understand Yourself - What Makes You "Tick"
Build Great Relationships
Learn The Secrets Of Your Brain
Career And Subject Choices That Suit You
"Being a Life Coach, I have used My Next Step for both clients and staff alike. It has helped in a wide-range of areas. One in particular is a young client of mine who has been battling to make life-choices since he matriculated two years ago. I recently worked with MNS and the results enabled him to get confidence to take his next step. He has started a course which fits his thinking styles really well and he is loving it. I recommend my Next Step to help give that extra validation"
"I am the manager of the Laundry Bin which is a Laundry company that I have been managing since it opened over 10years ago. My role requires a multitude of different aspects with both clients and my team, so I need to know how to respond to them in the different ways. This is really important as we are growing and constantly developing. My Next Step has enabled me to understand myself better and has made me confident enough to make better decisions"
"As a registered counsellor, I work closely with learners across many schools and settings. I have used My Next Step for a number of years to assist Grade 9 learners and matric learners to identify which subjects, and following this, what career path these learners should take. I have found that this process has been highly successful with their decision-making processes resulting in fewer subject changes within their school years and more confident applications to universities and colleges"
My Next Step Is For Everyone
See Which Analysis Suits You
Theorist
You are objective and realistic, you like to examine information by digging deeper and gaining fact-based evidence 
Pragmatist
You are traditional, enjoy working hard and being organised, you like to follow procedures
Visionary
You are imaginative, intuitive and you like to focus on the big picture, you dislike following rules and routines
Provider
You love spending time with and helping other people, you are a passionate and enthusiastic person
Understand yourself and how you like to think to make sound and relevant decisions with big impact
Get Your Brain Profile For Just R399.
Personal Profiles:
Adult

Young Child Indicator

Personal Negativity

Creative Style

Eating Habits

Senior Student

Student
Family & Relationships Profiles
Parenting Style

Relationship Style
Business Profiles
Business Relationship Style

Leadership Style

Innovator
"I have a passion for people and how they can develop themselves and succeed in their lives. There are so many different aspects that influence us – be it relationships, career, business, the way we communicate, how we learn, how we solve problems, how we act towards other people and how we make decisions…"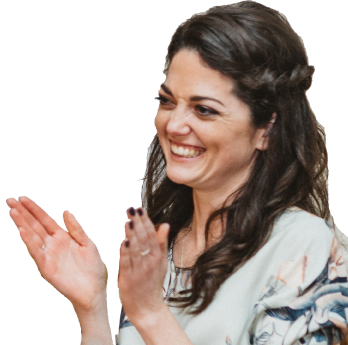 A small investment can save a lifetime of wrong choices and unhappiness.
"…The human brain and thinking preferences and processes are a key aspect to this. We are all unique individuals, living unique lives. Identifying and determining our brain and thinking processes has a huge impact on our success and development in our lives. Using the NBI® is unique as it measures our preferences as to the way we think and how we can develop ourselves."
Debbie has a Business Science Honours Degree in Organisational Psychology, is a registered Psychometrist with the HPCSA and has accreditation with numerous psychometric assessments.
Ready To Take Your Next Step?
Fill in this form.
Check your inbox for instructions to complete the process.
Once payment has been confirmed we'll send you the link for you to complete your profile online.
You'll receive your profile within  48 hours.
Finally you'll then be making powerful life choices.
Contact us on:
Email
Address
34 Melrose Boulevard, Melrose Arch, Johannesburg, 2196
If you'd like to find out more about My Next Step – leave your email with us and we'll get in touch right away.